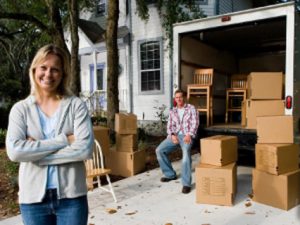 Now that time has come for you to transfer to another state, you are highly thrilled. You call all your neighbours, pals, and members of your extended family for a farewell celebration. Nevertheless, the stress comes with the moving itself. You are perplexed, and you do not know who to call. You begin browsing countless keywords over the internet, but your impulses can not discover one you can trust. We have a solution for you– stop browsing and call the most reputable interstate removalist in the city!
We know that interstate moving is more complex than local moving, and this is why we take this service with utmost severity. When you call us for this service, we shall initially hold a consultation meeting with you so that we can discuss service alternatives, security, and packing to develop a moving plan that is specially made for you.
Our interstate moving estimates
We have a group of professional moving estimators who will come to your home and assess the amount of your valuables and provide a free, no-obligation price quote that is tailored to suit your needs and spending plan.
Being transparent is something that has provided us a solid track record that is difficult to beat. When we give the quote to you, we make sure it is well outlined in basic language, so that you can easily know what you are paying for. This differs from some of our rivals who will offer you an estimate that is too great to be true, and later on charge you an inflated amount that include concealed charges and ghost services.
We are completely licensed
Whenever you find an interstate mover you feel you can work with, the first thing you need to do is make sure he provides you with proof that he has fulfilled all the licensing requirements set by the law of various states. Not many movers will fulfill this requirements, and this is what makes us an industry leader. We have all the licenses needed by various authorities across Australia; hence you can believe in us and feel comfy when we are moving your treasurable belongings, with the knowledge that you are working with a legitimate professio0nal acknowledged by the law.
Our specialized services
Apart from moving your belongings throughout the country, we also provide customized services that include;
Car moving
When moving interstate, you might be lured to sell your car, given that you believe moving it can be an uphill struggle. You do not have to do this! We provide the following services at the very best prices you cannot find anywhere else in the market;
Safe and responsible driving
Timeless and prestige car moving services
Customs car clearance
Provision of protected containers for reliable car transportation
Interstate car registration paperwork
Moving your car to another state is a challenging job but we make it super-easy and inexpensive just for you!
Storage services
We understand that it can take some time for you to settle in a new state. Therefore, we offer safe storage for all your goods. when the right time comes, you shall alert us and we shall bring them right to your doorstep.
Wait no more!
Make your interstate moving easy and inexpensive with the most reputable removalist in the country. Strike the call button and talk to us about your needs today.