Did you know that the removalist you choose can substantially determine whether your moving will be seamless or disorderly?
The moving process takes a great deal of time, energy, and preparation. Whether you are moving intrastate or interstate, you will breathe a sigh of relief when you finally get a company that will lighten all the load on your back.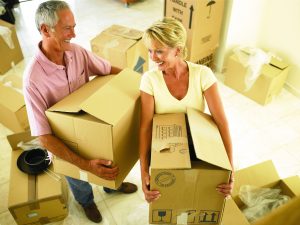 When you need to move from your house to the next or from one state to another, opting to deal with an expert removalist is a prudent and budget friendly decision.
Moving made easy by the most reputable and experienced removalist in Smithfield
If you are searching for a moving company that has a proficient team that will make moving simple and comfortable, look no more, we are the ideal company for you.
We have been in service for many years now. We understand that if it were not for our ever-growing client base, we wouldn't have made it this far. For this reason, we value our clients, and we treat them like the most crucial stakeholders of our company.
Through the years we have worked as movers and packers in Australia, we have criss-crossed all the major cities; for this reason we know the terrain like the back of our hands. When you call us, therefore, we shall neither ask you to give us the GPS coordinates to your house, nor will we track you phone. All we need is your home or office address, and we shall come to give you the very best moving experience in no time.
We are the moving company you can trust in Smithfield
Why we are the very best removalist
If you are yet to be satsfied that we are the very best removalist in the city, here are some of the reasons why we have become one of the very best movers of all time.
We are insured
We understand that most of the goods you want us to move are precious and you can not afford to have them lost or harmed. For this reason, we have different insurance coverages, which ensure complete compensation in case any mishaps occur to your items on the way. You can, therefore, have assurance when working with us.
We are licensed
We meet all the licensing requirements stipulated in law, and we shall give you the file the minute you get into our office. When working with us, you can get comfortable with the knowledge that you are dealing with a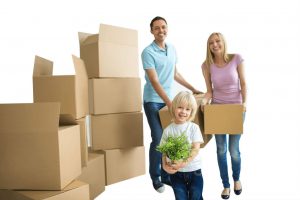 mover who is recognised by law.
We are credible
We are highly rated in numerous review sites, and our previous clients talk excellent about us thanks to the exceptional services we have offered throughout the years. this is the reason why we have been able to get repeat business over and over again, not forgetting the customer base that is substantially growing every day. we do whatever we can to keep our good name, and this is the reason we shall work extra hard when you sign an agreement with us so that we can guarantee you come back to us or refer us to your friends, family members, or associates.
We are certified
We are completely certified by the Australian Furniture Removers Association, and this is another huge reason you ought to trust and rely on us as an expert removalist company that will never ever let you down. we follow a stringent standard procedure in all our undertakings, and this discusses why we have never ever been involved in any malpractice in all our years of service.
Other reasons why you ought to consider working with us consist of;
We,
• Are experienced, expert, and extremely well-informed
• Offer our clients with exceptional consumer experience
• Employ extremely trained professionals, and we improve their understanding through routine in-house trainings and workshops
• Put clients' needs prior to our own
Moving made easy by the most reputable and experienced removalist in Smithfield
Our Services
We provide a variety of services consisting of
Home removalists
When you need to move from one home to another, whether it is in the very same area or not, you need a removalist with industry understanding and experience to meet all your special needs. The reason we are the ideal local area mover is because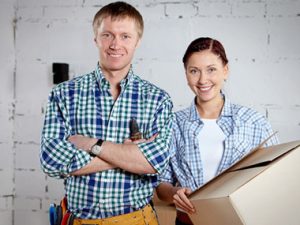 we can move all possessions securely including pets, pianos, and furniture.
We have moved countless residential clients in the city; therefore, there is no task that is too huge or too little for us. Our specialist residential movers will constantly have an option that fits your budget plan despite how complicated your moving is.
Interstate Removalists
We assist our clients move from one state to another with the understanding that this undertaking can be intimidating. We meet all the licensing requirements by different states in Australia, therefore you will never ever find yourself on the wrong side of the law during transit.
Stressed about moving your car to your new state? Don't worry! We shall cost effectively move your car. What's more, we shall help you get clearance and paperwork on arrival.
If you feel that you will not be ready to settle with all your possessions when you get to the new location, we offer safe storage facilities. You can come for your items when you are completely settled, or better still, we can bring them right to your doorstep.
Office removals
Your office is as vital as your house. Therefore, you ought to proceed with care when picking a removalist when you need to move your office.
We have a team of specialized office movers who utilize customized machinery that guarantee your office items are securely moved, while making sure zero disruptions to your regular business operations.
Even when you are preparing to move, we know that the office needs to be operational. For this reason, we shall not determine when to move your office items. We move when time is convenient and suitable for you.. Versatility is among the primary reasons why we are one of the most recommended office removalist town.
We are the moving company you can trust in Smithfield
Some extra services we offer include, but not limited to;
• Packing and unpacking
• Provision of packing boxes and,
• Cleaning services
Get a totally free quote now!
Whether you are moving house, office, or you are transferring to another state, call us for a quote or request for a call back, so that we can talk about how we will assist you transform your moving into a pleasurable experience you will live to recall.
Fairfield
,
Holroyd
,
Villawood
,
Wentworthville
,
Merrylands
,
Liverpool
,
Girraween
,
Chipping Norton
,
Pendle Hills
,
Westmead